9/11/08
TVB Best Actor Award
3G Mobile Phone User - Voting Results

Kenneth Ma – 1115
Roger Kwok – 265
Damien Lau – 2200
Frankie Lam – 1582
Michael Miu – 96
Ha Yu – 10324
Moses Chan – 404
Raymond Lam – 22876
Bobby Au Yong – 132
Kevin Cheng – 521

-------------------------------------------------------------------------------------------
TVB 41st Anniversary Award Voting Results
Best Actor Award
Total voters: 17039

From Sina voting results

1. Raymond Lam – 44.7% (7616)
2. Kevin Cheng – 14.87% (2533)
3. Damien Lau – 9.82% (1673)
4. Ha Yu – 6.26% (1066)
5. Frankie Lam – 5.73% (976)
6. Roger Kwok – 5.18% (882)
7. Moses Chan – 4.75% (810)
8. Bobby Au Yong – 4.75% (809)
9. Kenneth Ma – 2.62% (446)
10. Michael Miu – 1.35% (228)

_______________________________________________________

TVB Best Actor - TVBChinesenews

Kenneth Ma - 5% (54)
Roger Kwok - 8% (84)
Damien Lau - 7% (67)
Frankie Lam - 7% (77)
Michael Miu - 3% (34)
Ha Yu - 20% (207)
Moses Chan -12% (124)
Raymond Lam - 23% (232)
Bobby Au Yeung - 5% (52)
Kevin Cheng - 9% (96)

11/09/2008 07:57:00 AM Raymond lam fans[reeve & yiing]Y
Raymond Lam: Two Strengths Against One,
Source: Mingpao
Ha Yu Continues Fighting Full Confidence; Raymond Lam on his hard efforts

Ha Yu will depend on his role "Jo Bao" in "Moonlight Resonances" to become TV King, competing with a strong heart. He said: "As a human being, should always have a competitive heart in order to push forward." Earlier he was votes were at odds with Raymond Lam, does he have full confidence? "My confidence has always been filled, I'm a person who says what I think, I just don't have the certainty. Speaking of some netizens supporting me, I already won half of it, but there are too many possibilities in the world. Last year, I also thought my chances were pretty high, but in the end I ended up stepping down; This year looks like the chances are even greater, if I do lose, it's not a issue of if I did well or not, its just that I was not in the judge's standards, I would be calm. Disappointed, of course I would be but I still have to continue my life, film more series." He smiled and said : "Right now everyone thinks that I could do it, maybe its not going to be me! When the time comes and its not me then I'll deal with it, the microphone has such big feet?"

Didn't Step down on Raymond Lam

We don't know who will end up winning, its a huge basket or rights and wrongs. To this, Ha Yu does not know to laugh or to be upset. Reports say that he told executives that Raymond Lam would be late and play games often. "Earlier I did not ever say that Raymond played games, after the report came out, a reporter asked me to respond. I just told them that the report has already been published! He did play games. Then I was asked if Raymond was late? I answered that sometimes he was late, actually everyone has been late before, I myself have been late! But Raymond playing games does not affect his work. After I answered those questions, the next day I saw the report saying that I stepped on Raymond saying he played video games. This made everyone thought that I was stepping down on him. Currently the so called competition, reality is its not for me to fight for, what could I do! But if it's not a competition then the atmosphere would be dead and it won't be fun to watch."

Recently Ha Yu often would crack jokes: "In dire emergency for your vote!" At the night of the TVB Anniversary Awards, when the awards are announced, what kind of expression would he have for this 'show'? He laughed out loud saying: "Of course I would maintain the Cool look! Win or Lose I would pretend its nothing. I won't be seen nervous or tension or reveal my smile for people to see. But if I'm expressionless, people might thing I'm have a Black face, its really hard to do."

As last year's Heart of Greed's "Dai Bao" to Moonlight Resonance's Jo Bao, Ha Yu's acting has gain agreement. "Comparing the two roles, Jo Bao was harder to portray, Dai Bao I just have to exaggerate it a bit. Dai Bao had more comedy scenes, which I think is my strong area. The more exaggerated, the more audience will like, maybe it could not hurt or is indecisive. In contrast Jo Bao is a little different, can't crack too many jokes, performing as a Male who does not admit to wrong no matter what, the role has more layering."

Economic Tsunami Drained half of Assets

"Moonlight Resonances" reached up to 50 points breaking the records. Audiences loved it, it should be a big winner at the Awards Ceremony. Actually besides looking forward to the Awards, there is an opportunity for salary raises. "Currently in my schedule I have a concert in Atlantic City with Raymond Lam, Linda Chung and Lee Sze Kei, also I have other jobs that I'm accepting. Currently I'm working hard to earn money, especially with the economic tsunami, all my funds and stocks I lost half of my assets. I hope that the economy could slowly get better. Recently my mood is quite bad, if the award was given to me, I would be happier, Haha!"

Supports Michelle Yim for TV Queen

TV Queen's side, Ha Yu feels that Lee Sze Kei, Michelle Yim and Susanna Kwan are eligible. "But being on the same boat Lee Sze Kei seems to have a better opportunity than Susanna Kwan or Michelle, if I were to choose between the two, I would choose Michelle because her screen time is not a lot. But seeing that the audience said that Michelle is really evil, the mushroom haircut made everyone hate her, in the end when she even lead Linda Chung to be praised by netizens, it was unexpected."

Raymond Lam: Two Strengths Against One

This year Raymond has 3 series "The Master of Tai Chi", "Moonlight Resonances" and "The Four" that aired, ranging from Pre-Modern to Modern and then going from Modern to Ancient. He'll be depending on his role Goon Ka Jai in "Moonlight Resonance" to become the TV King this year, he is also a hot choice, chances are high.

Raymond said in high confidence: "Each year during the anniversary I hope to get something, this year I won a lot of audiences hearts and besides that I have also learned a lot. The award I definitely hope for! I put a lot of effort into filming, my performance is not bad. Within the series, "Tai Chi" is one of my favorites, I keep it in my series collection; "Goon Ka Jai" the role was difficult to portray because he's just way too nice, need to be careful on how to display emotions. But, this year I'm most satisfied with being able to play different types of roles, from ancient to pre-modern to modern. I hope that the audience will like."

Portraying "Goon Ka Jai" Lots of Effort

As to Goon Ka Jai's role could either bring him the TV King title and the Most Favorite Character award, Raymond said: "At the beginning I was worried that audiences were too absorbed in Heart of Greed's Ching Leung. But in reality the two characters are not the same and they don't have any connection, fortunately when the series first aired, audiences quickly adapted to the new series. Have to give credit to the scriptwriters for the hard work and also to the whole entire crew's hard work and contribution to the series!"

How did he shape the personality of Goon Ka Jai? Raymond said: "Eaerlier I never played this type of character before, I was very worried that I would not create a comfortable feeling to the audience, and not to mention convincing. The way was to pay attention to every move. I'm very happy that friends and family praised my performance because I originally am not that type of person. This successful portrayal of Goon Ka Jai definitely includes blood and sweat.

Broadcast department did not deliberately arranged what it did

When audiences were chasing for the finale of "Moonlight", TVB arranged "The Four" to broadcast next and also his new album was also releasing at the same time. This caused Raymond's exposed to be at its maximum, audiences were so supportive that they became curious as to if TVB arranged for Raymond to get the TV King title this year. Raymond said: "It's not deliberately arranged for The Four to air after Moonlight. "The Four" had already completed its filming for some time and my album was in a rush for its release. Truthfully, since I've been in the industry until now, its rare for my series to release one after another, fortunately now I have an opportunity to show everyone another side of me."

Having dinner with Executives Very Normal

As for Raymond's road to the TV King title, he has been having rumors with Ha Yu, who also is in the race for the same title depending on the same series - Moonlight. As they were father and son in the series, this stirred up the name "Struggle between Father-Son".

There were reports that said Raymond invited Executives out for dinner, Ha Yu tried to exchange a contract for the award, the two both using their own strategies? Raymond said: "Having dinner with executives is often, its just that recently I'm free from filming series so I have some space in my schedule. Not just my colleagues or people in my company, later on I hope to invite some of my old classmates out for a gathering. As this year's finalist are all very strong, this year's male actors competition is very fierce."

11/09/2008 07:52:00 AM Raymond lam fans[reeve & yiing]Y
Black Horses: Moses Chan, Roger Kwok, and Kevin
Source: Mingpao
Translated by: mv_288 @
http://asianfanatics.net/
Other than the competition between Ha Yu and Raymond Lam for TV King this year, there are also many black horses in the nominations list. Black horses include Roger Kwok, who was crowned TV King twice, Moses Chan, who was crowned TV King last year, and also received the "My Favorite Male Character" award, as well as Kevin Cheng, who is also TV King material. All three have definite chances this year, through their roles in "D.I.E.", "Moonlight Resonance", and "Last One Standing" respectively. As for their other five nominees: Kenneth Ma in "Survivor's Law II", Damian Lau in "Catch Me Now", Frankie Lam in "Forensic Heroes II", Michael Miu in "Love Exchange", and Bobby Au-Yeung in "Your Class Or Mine", they're chances are seen to be lower.

Raymond Lam's Fans Support Ha Yu

As the date for the awards ceremony approaches, netizens become more and more active. Even regular netizens believe that Ha Yu has done a very good job in the protrayal of his role in "Moonlight Resonance". Last year, he was defeated, so this year the award should definitely be his. As of now, he has more support than Raymond Lam. In particular, Raymond Lam's netizen fans believe that Raymond is still young. He should gain more experience overtime, and then receive the award when he he is more experienced. As for Roger Kwok, Moses Chan, and Kevin Cheng, they all have supporters as well. This is especially true for Kevin Cheng, since "Last One Standing" has just finished airing recently. His portrayal of a character who is both good and bad has received many praises.

11/09/2008 07:47:00 AM Raymond lam fans[reeve & yiing]Y
Welcome to fungfans.bs.com
Respect our blog
Credit us if u use our images
Raymond Lam Lovers

Reeve , Seeying
Fung-addictor
Ray is a chinese mixed spanish
Free Counter
br>
Loves

♥
Everlastiinq
Raymond Lam's Lovers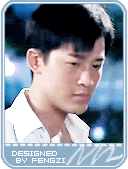 Tings tat concern ray
All ray shows
Ray cute face & everiting
ray shows getting mani viewers
Hates

Ppl saying ray's bad tings!
Ray anihw gt malign by reporter
Wishes

Raymond lam has a successful career
Have more fans